YH1320 Series OCXO
Includes YH1321 OCXO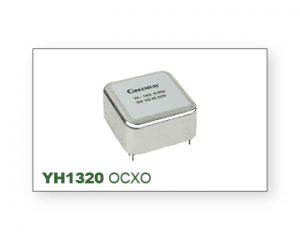 Greenray Industries' YH1320 Series OCXOs offer very low phase noise and are ideal for base station or test equipment applications.
Features
50.8mm sq. package

Frequency Range: 10 - 120 MHz

Supply Voltage: 12Vdc

Euro Package CO-8 OCXO

HMCOS (YH1320) or Sinewave (YH1321) output
Benefits
Low Phase Noise performance from 10MHz through 120MHz

High Shock & Vibration Options available

Download YH1320 Datasheet (pdf file, English)
To help determine if the YH1320 Series OCXO is right for your application, click here.